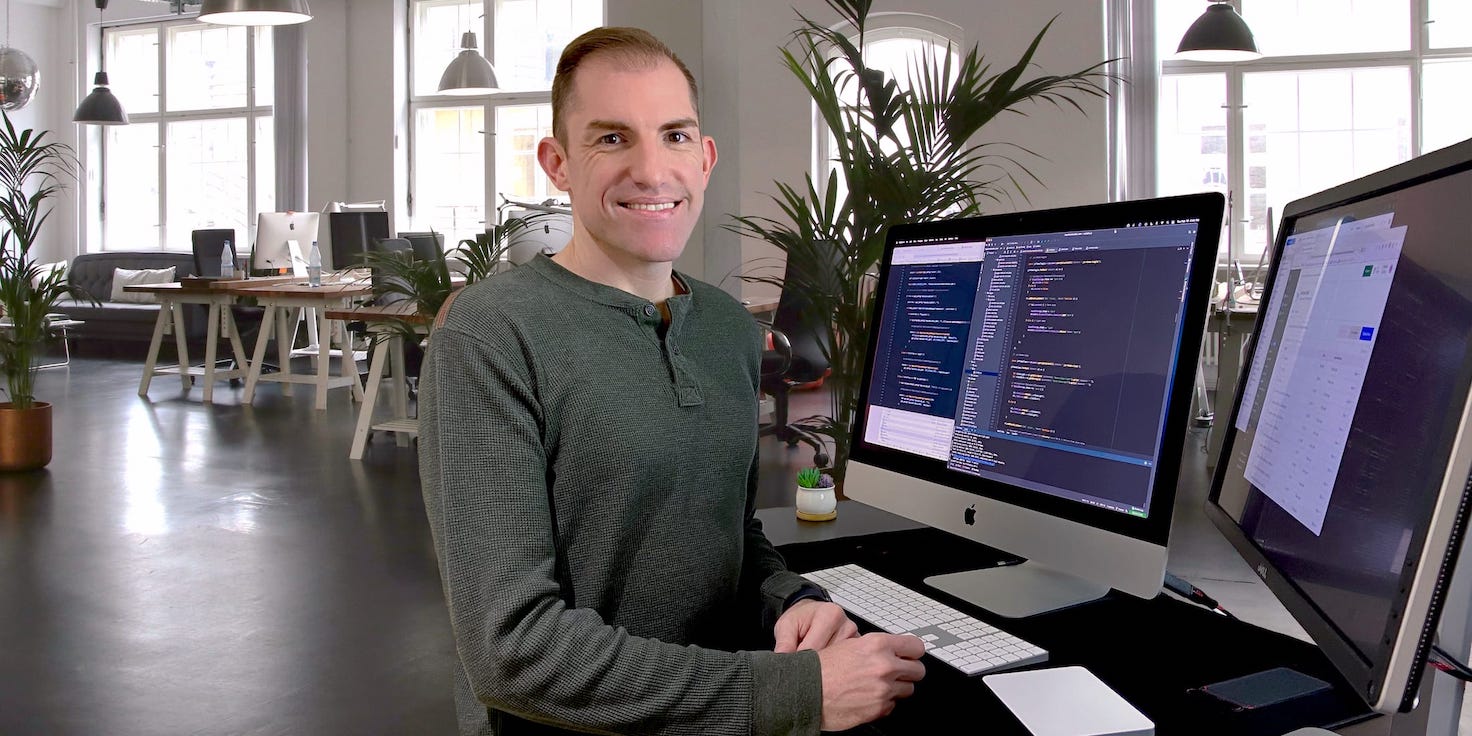 Past
My name is John Robinson, a Developer with over 20 years experience. I founded Bayfront Media in 2016.
In the mid 1990's, I started learning Visual Basic, and used it to develop a simple program to track student grades at a time when my teachers were still using pencil and a notebook. This program was used by several of the school faculty.
By the early 2000's, I had learned how to develop simple websites, and I had began studying PERL and PHP while employed offering technical support for Dell. In 2003, noticing the inefficiencies of physicians using micro-cassette recorders to dictate their notes, I developed a HIPAA-compliant file sharing platform to manage medical records online. I used this platform to build a successful medical transcription company which served physicians from all over the United States.
With the help of my wife Aubrie, we now manage Bayfront Media in Sarasota, Florida, and I continue to enjoy developing applications that boost workplace productivity. We work as a small team of developers, designers and office support, and I continue to remain the Lead Developer for all of Bayfront Media's projects.
Present
We consider Bayfront Media a "concierge" agency, where our clients receive one-on-one personalized service. Bayfront Media bridges the gap between working with an individual freelancer who may lack reliability or skill set, and a large corporate agency where every small task suffers from needless over-complications and the large price tags that come with it.
We are proud to purposely remain small enough to allow you to communicate directly with our developers, which enables us to work very quickly and efficiently while keeping costs to a minimum. This, along with the experience to not only conceptualize how an application would solve a problem, but to also have the ability to build it, is why our clients usually continue working with us for many years.
Future
This industry has changed so much in the past 20 years! As the way we interact with and use technology continues to evolve, it is our intent to continue doing what we do best- creating custom workflow automation software.
The demand for our services continues to outpace our growth! We are currently hiring, so if you're interested in working with us, check out our available positions.